Valentine's Day Tips All Pet Moms and Dads Need To Know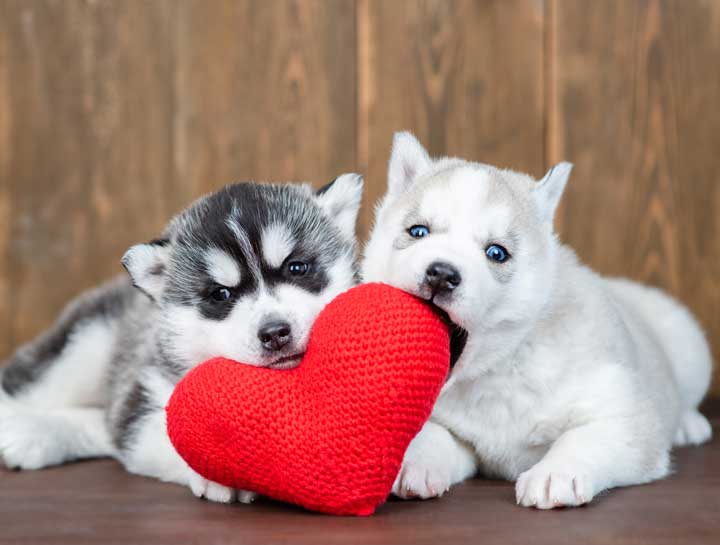 February 14, 2022
Valentine's Day is the most romantic day of the year. We tend to show our love and appreciation with gifts, chocolates, and flowers. While enjoying your day, it is important to also keep your pets safe. Every year, hundreds of fur babies are rushed to the emergency room on Valentine's day due to toxicity and injuries that could have been avoided. The stress of a sick pet on Valentine's Day will ruin any day, so please, take precautions!
Signs of Toxicity
Drooling
Panting
Restlessness
Vomiting
Loss of consciousness
Diarrhea
Raisins
Tylenol
Alcohol
Xylitol (low-calorie sweetener)
Irregular heartbeat
Toxic Things to Keep Away From Your Pet
Chocolate
Lilies
Daffodils
Tulips
Nuts (especially hazelnuts)
Mindful Tips
Remove thorns from flowers.
Blow out candles.
Ribbons, bows, balloons, and wrapping paper attract your pet—these cause a hazard if swallowed.
Keep alcoholic beverages away from your pet.
Throw out the trash.
Pets are notoriously curious, some more than others. Even the most disciplined fur babies can divulge in the temptation of the sweet-smelling toxic treats. Before your celebration begins, plan ahead for a room or secured area where you can enjoy your night without the hassle. Keep a list of any toxic items in your household you may have in a safe storing place.
Why Coco-Park Animal Hospital?
Our experienced, qualified, and compassionate team provides services that aid in making pets thrive. As a state-of-the-art veterinary hospital, we offer therapeutic laser, diagnostic ultrasound, and specialty surgical services in addition to a wide variety of diagnostic services, x-ray examinations, surgical procedures, vaccinations, and wellness packages. Through continuing education, we stay up to date with the most recent developments within the veterinary field and are devoted to exercising compassion in all of our interactions. Not only do we provide quality care to your pets, but we also support and educate you as the caretaker.
Call us today at (954) 698-6722, to schedule your virtual appointment, or e-mail: cocoparkhospital@gmail.com
Your pets will love us, we "shih-tzu" not!