Welcome to Coco-Park Animal Hospital!
Coco-Park Animal Hospital is a full-service, affordable, high-quality veterinary hospital, that you and your pet love to visit, we "Shih-Tzu" not! We are located in north Coconut Creek, Florida, and we serve patients in Coconut Creek and the surrounding areas.
As a state-of-the-art veterinary hospital, we offer therapeutic laser, diagnostic ultrasound, and specialty surgical services in addition to a wide variety of diagnostic services, x-ray examinations, surgical procedures, vaccinations, and Wellness packages. Through continuing education, we stay up to date with the most recent developments within the veterinary field and are devoted to exercising compassion in all of our interactions.
We can't wait to meet you and your pet, call us at (954) 698-6722, or book an appointment online today!
Our Clients Love Us

We absolutely love Coco-Park Animal Hospital! From the moment we walk in we always feel so welcome and Dr. Saporito and her staff are always amazing and very loving to our babies. After find...
Emma Lewis

Loved this place! My cat Ben went there as a kitten until he was almost two. They were always so amazing to him and he even, oddly enough, loved going there. We recently had to move away and...
Lauren Guy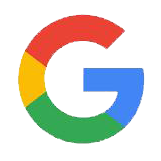 4.8
Rating on
Google Reviews!